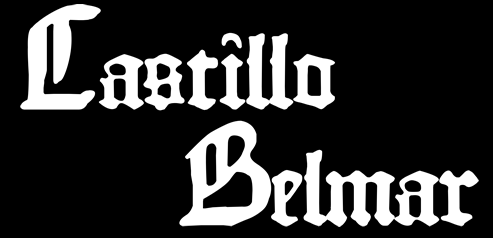 Castillo Belmar / Castle Belmar (ES+EN) [C64 & VIC20 & MAX & MEGA65 & Matra Alice & ORIC]
Castillo Belmar es una aventura de texto que tiene como particularidad estar hecha en Basic con solo 40 líneas y que ocupa la ínfima cantidad de 2 Kb. Además es compatible con el C64, VIC 20, el MEGA65 (Commodore 65) y el Commodore MAX, ordenador para el cual fue desarrollada originalmente esta aventura.
No es una producción propia sino un pequeño homenaje que le hacemos desde aquí a DUNRIC. En el fichero que os podéis descargar encontraréis la versión original, hecha por el propio Dunric, y la que desde aquí hemos traducido. Para este fin han colaborado Lobogris, encargándose de esta traducción, Josepzin, escogiendo la foto y montando la carátula y A. Rocha es el autor de esta magnífica imagen que ilustra la portada. Hemos añadido nuevas versiones y ahora también podéis descargaros la de ORIC, de la que MINTER se ha encargado del port en ambos idiomas y Chema Enguita de crear los ficheros DSK y TAP y para el ALICE (Matra & Hachette), también la tenemos gracias de nuevo a MINTER. Además tenemos la versión "extendida" también de su parte para toda la gama de Commodore PET.

Enlaces:
English:
Castle Belmar is a text adventure that has the particularity of being made in Basic with only 40 lines by DUNRIC and that occupies an infinite amount of 2 Ks. It is also compatible with the C64, VIC 20, the MEGA65 (Commodore 65) and the Commodore MAX, the computer for which this adventure was originally developed. For the ORIC version, MINTER converted the game in both languages and Chema Enguita has created the DSK and TAP files. Version for ALICE (Matra & Hachette) also converted by MINTER. We also have the "extended" version also converted and modified by him for the entire range of Commodore PET.

Install instructions
El archivo D64 se puede ejecutar en un Commodore 64, un VIC20, un MEGA65 o un Commodore MAX (con ampliación de 2 kb.) o usar un emulador: VICE
Comments
Log in with itch.io to leave a comment.
Saludos. La version TAP en español se muestra en Ingles. Es asi o el archivo es el incorrecto? Gracias.
Creo que ya está arreglado.
Gracias por el aviso !
En español solo esta la versión en disco D64. Saludos